Music Ministry
"Enter his gates with thanksgiving, and his courts with praise! Give him thanks! Praise his name." - Psalm 100:4

"God inhabits in the praises of His people." - Psalm 22:3
It is the purpose of the Music Ministry to share the gospel of Jesus Christ through songs that bring praise and glory to the Heavenly Father. It prepares the hearts of the congregation to enter into the presence, holiness and glory of God. The Music Ministry leads the Church in worship and sets the tone of the entire Sunday service.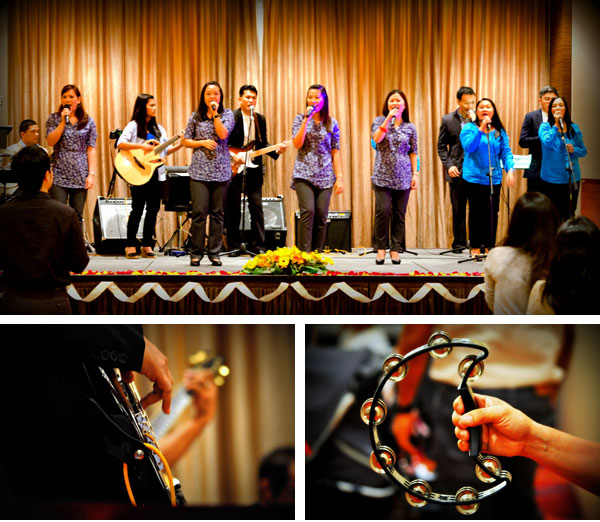 Members of the Music Ministry consist of the worship leaders, back-up singers and instrumentalists, all doing their part in perfect harmony to lead the Church to experience spiritual breakthrough in Sunday services. Aside from its primary role of leading Praise and Worship, the members of the Ministry also render special numbers during Sunday services or special occasions.

Whatever its roles are, the Ministry's overarching objective is to draw people to God by ascribing to Him all glory and honor through songs and praises.