Watchers' Ministry
"Again, truly I tell you that if two of you on earth agree about anything they ask for, it will be done for them by my Father in Heaven. For where two or three gather in My name, there am I with them." — Matthew 18:19-21
A ministry focusing primarily on intercession, repentance, and revival, the Watchers' Ministry aims to facilitate united prayer and fasting and higlights its importance for revival among the congregation.

The Watchers' Ministry holds weekly gatherings prior to the Sunday service to pray for the victorious celebration of the worship service, among others. During these gatherings, members share their personal testimonies about the goodness of God in their lives. The Ministry also leads prayer chains as and when immediate requests for prayers are communicted to the members through SMS or other means of communications.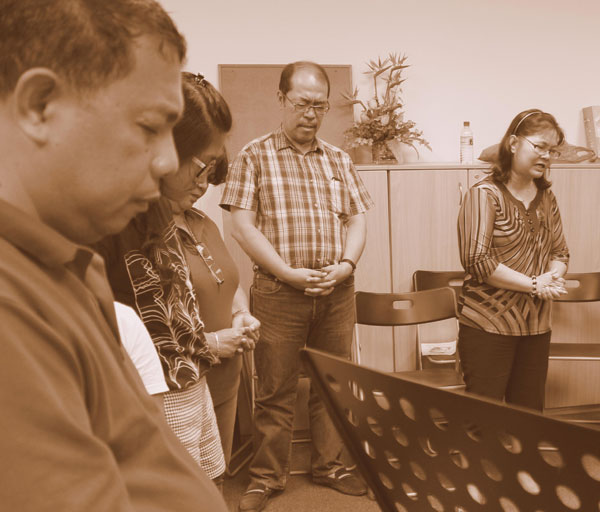 All of us long to connect with someone who can identify with our circumstances and share in our day-to-day life. Prayer is just that - a personal experience and intimate connection with our loving Heavenly Father. Prayer is not a spiritual gift but a privilege every child has with his Heavenly Father. A prayerful man is a powerful man.